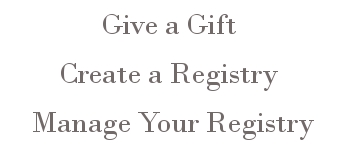 Click Here to View Our Catalog
Browse our catalog of exquisite brands of tabletop, gifts and accessories. If you cannot locate a specific item, please contact us. We're happy to add an item for you!
-Registry Instructions
-Registry Policies
-Gift Registry Services Guide
-Wedding Registry Suggestions
-Frequently Asked Questions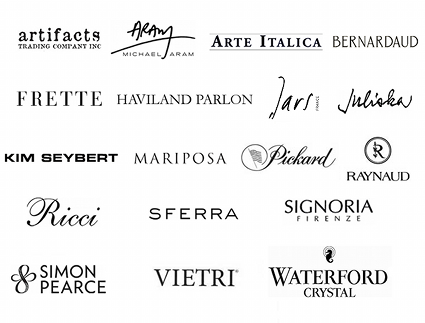 Brock Moran offers gift registry services for any occasion. We begin by working one-on-one with you to give you unique registry experience versus spending hours clicking around online.

Our store's service provides:
• Gift Registry Consultation
• On-line Access to the Gift Registry
• On-line Purchasing
• Enthusiastic Store Staff Ready to Assist you!

Create a Registry. Call or email Brock Moran to schedule an appointment. Or, you may complete the online event form, begin browsing our catalog and we will contact you. After your registry is complete, you may view purchase history amd manage your registry at your convenience.

Give a Gift. Guests begin by finding the gift registry by entering the recipient's last and first name. You will be taken to that person's registry. View gift choices, make purchases and during checkout, enter a gift message and select shipping and gift wrapping options.